I've been promising myself that I would set up some sort of Internet thingy to display my art and relate my experiences for quite a few years now. Well, I guess that I've finally gotten around to it.
I lived for years in the
West Bank
neighborhood of Minneapolis and was a co-founder of the West Bank School of Art and Culture, studio space for a few, exhibition space for many, and a cultural center for a veritable shitload of people.
A few years back I relocated to
Jyväskylä
, a great little city in Central Finland. I work out of a studio space in the Vanha Kivääritehdas (Old Rifle Factory).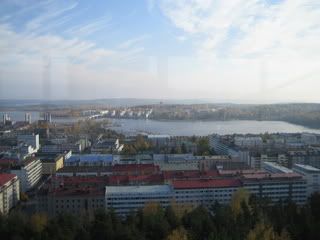 A view of downtown Jyväskylä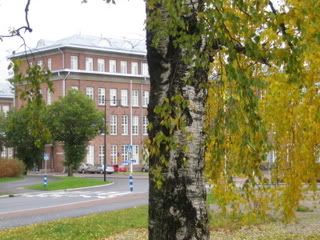 Vanha Kivääritehdas
My studio space the day I moved in.